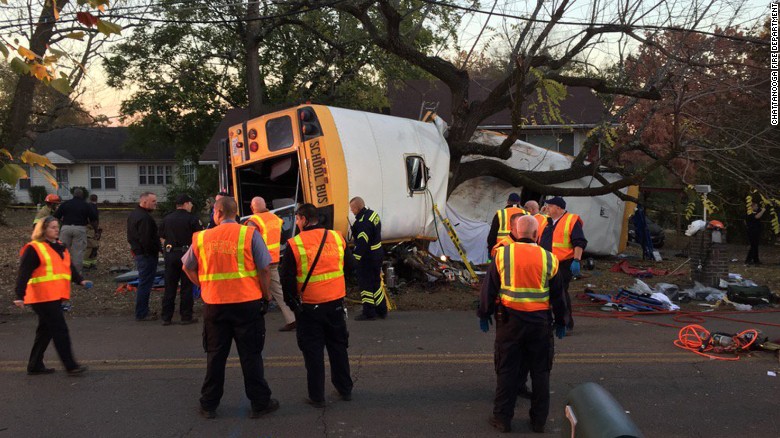 Safety belts are recognized as a common safety device for passenger vehicles. In fact, our legislature has determined that it is a violation of the law for drivers and passengers not to be restrained by safety belts. Moreover, all passenger vehicles are required to have safety belts. Why not school buses?
The National Highway Transportation Administration (NHTSA) has issued a position statement on seat belts on school buses, concluding that "there is insufficient reason for a Federal mandate for seat belts on large school buses." The statement points out that:
"School bus transportation is one of the safest forms of transportation in the United States. We require all new school buses to meet safety requirements over and above those applying to all other passenger vehicles. These include requirements for improved emergency exits, roof structure, seating and fuel systems, and bus body joint integrity. These requirements help ensure that school buses are extremely safe."
NHTSA feels that the best way to provide crash protection to passengers is through "compartmentalization," in which "buses provide occupant protection so that children are protected without the need to buckle-up. Occupant crash protection is provided by a protective envelope consisting of strong, closely-spaced seats that have energy-absorbing seat backs." Read the NHTSA statement, "Seatbelts on School Buses." The Chattanooga crash along with other recent tragedies calls into question this position statement.
Chattanooga suffered a horrible tragedy where five elementary aged children were killed and many were injured in an accident where the children were unrestrained by safety belts. The Hamilton County School System contracts with Durham School Services to provide transportation. Durham School Services says on their website…"There is no safer way to transport students to school than on a school bus, and Durham makes safety Priority #1. Our primary goal is to provide the safest transportation possible for students who ride our buses. We don't take that responsibility lightly."
Durham School Services is headquartered in Warrenville, Illinois, Durham School Services is the school bus transportation division of National Express LLC (NELLC).  The parent company National Express Group (NEG), located in the United Kingdom, also owns the school bus companies Stock Transportation in Canada, and Petermann Ltd. in Ohio. With their combined resources, Durham School Services, Petermann, and Stock Transportation operate more than 21,500 school buses, employ over 27,000 people, and serve more than 550 school districts in 32 states and four provinces according to its Facebook page.
Does this international Company care about our children and their safety? Can they be held responsible for the death, injuries and mayhem they have caused?  Many questions remain about the compliance with safety standards and use of ordinary care of the driver Johnothy Walker and the company Durham School Services. Competent and professional legal representation is needed for the victims. McKoon, Williams and Atchley, PLLC can help.
Personal injury and wrongful death cases are always emotional. While you are upset or grieving, you should not make any major decisions that will limit any future recoveries without consulting an attorney. You should not enter into any settlement, sign any release or accept any money in exchange for releasing an individual, corporation, or insurance company from liability without first knowing what insurance coverage or other redress is available to you and your family.